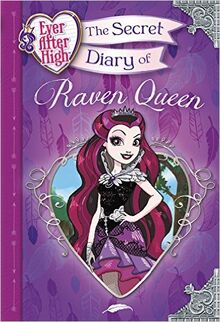 The "The Secret Diary" book series is written by Heather Alexander and published by Little, Brown and Company. The series was announced on an unknown date and debuted on January 10, 2017.
The following books and chapters make up the series:
January 10, 2017 - The Secret Diary of Raven Queen
May 02, 2017 - The Secret Diary of Apple White
Ad blocker interference detected!
Wikia is a free-to-use site that makes money from advertising. We have a modified experience for viewers using ad blockers

Wikia is not accessible if you've made further modifications. Remove the custom ad blocker rule(s) and the page will load as expected.