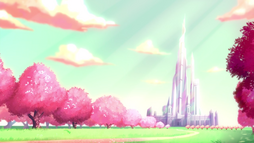 Snow White Castle is the royal castle of Ever After. It is also home of Snow White and Apple White. It appears in Dragon Games.
The Castle itself
The Castle is located on a beautiful meadow near to a forest of pink trees. It appears to be tall and elegant.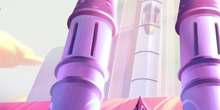 Elevator
As modern as it is, the castle has it's own elevator.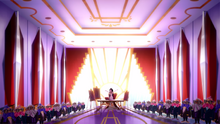 Snow White's office.
On the top floor, Snow White's office is situated. This is where she employs her 700 dwarfs, runs her enchanted cape collection selling and rules Ever After.