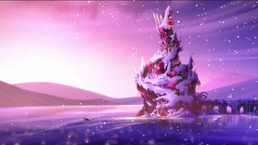 Sleeping Beauty Castle
is
Briar Beauty
's home. It is located in Ever After and it is the location where the Spring Rose is kept.
The Castle
The Castle itself seems to be overtaken by roses every time the gardeners take off.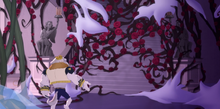 Entrance Hall
A beautiful staircase leads from the ground floor to the upper six floors.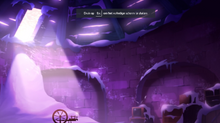 Tower
The infamous room where the spindle of a spinningwheel set Sleeping Beauty to a hundred years of sleep. It already appeared in Thronecoming.
Ad blocker interference detected!
Wikia is a free-to-use site that makes money from advertising. We have a modified experience for viewers using ad blockers

Wikia is not accessible if you've made further modifications. Remove the custom ad blocker rule(s) and the page will load as expected.