Monster High is a high school exclusive to monsters. It is also the central location of Monster High.
On May 30, 2013, the launch date of Ever After High, Monster High student C.A. Cupid transferred to Ever After High, for which she changed her appearance. This event was depicted in "Here Comes Cupid".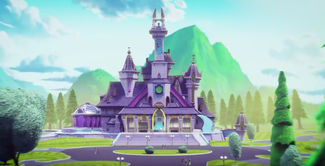 External links
Ad blocker interference detected!
Wikia is a free-to-use site that makes money from advertising. We have a modified experience for viewers using ad blockers

Wikia is not accessible if you've made further modifications. Remove the custom ad blocker rule(s) and the page will load as expected.