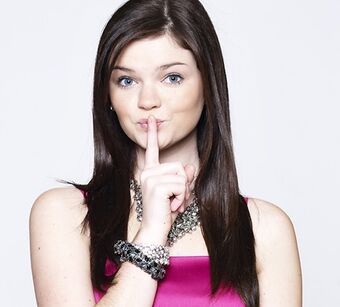 Jordyn Kane is a singer and songwriter. She sung at NBA games, NHL games and other special events. Her song "Terrified" was featured on the ABC family show "The Lying Game". She currently sings for the Math Club. Jordyn Kane performed "Do You Wonder", the theme song for the "Way Too Wonderland" TV special. She also performed "Power Princess Shining Bright".
Jordyn also provides the singing voice for Catty Noir and various others, as The Math Club's work is featured in the Monster High TV special "Boo York, Boo York".
Ad blocker interference detected!
Wikia is a free-to-use site that makes money from advertising. We have a modified experience for viewers using ad blockers

Wikia is not accessible if you've made further modifications. Remove the custom ad blocker rule(s) and the page will load as expected.