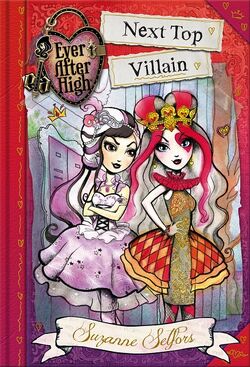 Written by Suzanne Selfors and published by Little, Brown and Company, the Ever After High book series is the second of the two book series attached to Ever After High. The series was announced on May 11, 2014 and debuted on December 02, 2014.
On October 11, 2014, it was annouced that the series is a tetralogy, aside from the companion booklets. With the additions of Truth or Hair and A Fairy Tail Ending in 2016, the series is no longer a tetralogy, bringing the current total up to six confirmed books (plus one collection of stories.)
The following books and chapters make up the series:
Ad blocker interference detected!
Wikia is a free-to-use site that makes money from advertising. We have a modified experience for viewers using ad blockers

Wikia is not accessible if you've made further modifications. Remove the custom ad blocker rule(s) and the page will load as expected.